Wildflower Church
1314 E Oltorf St, Austin, TX 78704 | Sundays @ 11:45am
Growing spiritually together, spreading love, justice, and joy!
New Here?
Upcoming Events
❗

We have returned to in-person, multi-platform services! On the second Sunday of each month, we will have a Zoom only service. Click here for more information.

❗
Please note the new start time of our worship services is 11:45 a.m.!
To attend a worship service via Zoom, click here.
Our theme for the month of December is Renewal, with the sub-themes of Retreating (12/4), Restoring (12/11), and Spiritual Growth (12/18). We will not have a service on Christmas Day.
Next Service
December 11, 2022
Beloved ancestor Maya Angelou declared "Surviving is necessary. Thriving is elegant." Grounded in the belief that all people have inherent power and dignity, the Unitarian Universalist Service Committee (UUSC) partners with with frontline grassroots movements across the world for our collective survival and the hope of thrival. Join us in a service of joy through the struggle, rest in the resistance with the Rev. Deanna Vandiver, Director of Justice Education with the UUSC and an affiliated community minister of love and liberation with the Church of the Larger Fellowship UU.

Deanna Vandiver lives with her partner on the land of the Coastal Salish people known as the Suquamish, "the people of the clear salt water" and is an auntie to many beloveds across an ever-increasing span of generations. Deeply grateful to the People's Institute for Survival and Beyond (pisab.org) for shaping their core understandings of how systemic racism dehumanizes all of us, Deanna finds sustaining joy by the water and magical possibilities in every glue stick, garden, and collaboration.

Children and Youth Religious Education classes will not be held this Sunday.
To attend a worship service via Zoom, click here.
It is no longer necessary to register in advance before attending a service in person.
Local sources of food, clothing and mental health support
Service - August 11, 2019
Kim, Max, Esme - 8P
Your content goes here. Edit or remove this text inline or in the module Content settings. You can also style every aspect of this content in the module Design settings and even apply custom CSS to this text in the module Advanced settings.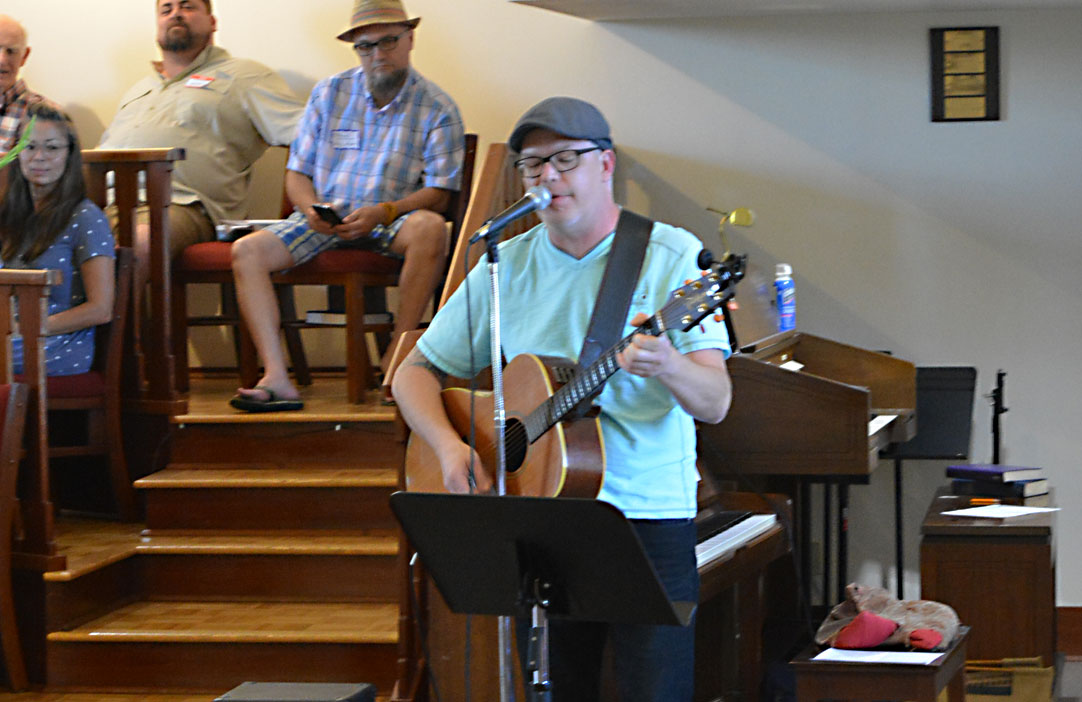 Jason Crow singing
Welcome Table
Game Night (1)
Skye, Melita, Cory, Dee - 8P
Sarah promoting NAMI Walk
Game Night (2)
Gerry hug
aug 19, 2019 service
Kristen, Shernaz, Dee, kids - 8P
Sheila, Vince - 8P
tree - aug 18, 2019
dee, karen, skye
service - aug 18, 2019
8P Cake
wildflower cong 2019
Upcoming Events
December 2022
Friday 12/09
9:30 am – 10:30 am

Zumba with Rev Erin/ Zoom

Zoom

Zoom link in weekly newsletter

Recurs weekly
Friday 12/16
9:30 am – 10:30 am

Zumba with Rev Erin/ Zoom

Zoom

Zoom link in weekly newsletter

Recurs weekly
Sunday 12/18
9:00 am – 10:00 am

Ideas Worth Contemplating: Ted Talks Discussion Group/ Zoom
Friday 12/23
9:30 am – 10:30 am

Zumba with Rev Erin/ Zoom

Zoom

Zoom link in weekly newsletter

Recurs weekly
Sunday 12/25
9:00 am – 10:00 am

Climate Education Class/Zoom

We meet to study climate change basics, intersections with equity and justice, impacts on particular aspects of life on earth, current events, pathways for change, or ideas about how to influence policy or opinion. Each class includes ample discussion time. Zoom link is in the Weekly News.

Recurs monthly
Children & Youth Programs
Our religious education program serves babies and children through 18 years.
Adult Religious Education
We provide many different groups and courses for adults, occuring throughout the week.
Teams
Teams do much of the work of the church with our mission as guide. No task is too small to contribute meaningfully to our community.
Service Times
Join us this Sunday at 11:45 am in the Sanctuary at our shared campus. Extra parking is available across Oltorf at Travis High School.
Wildflower Covenant for Beloved Community
The spirit in me welcomes the spirit in you, in all our wholeness and imperfection.
We celebrate our connections and our differences.
We actively seek to create equity as we build relationships with one another.
We care for one another and for ourselves.
We listen to others with respect and open hearts, intending to understand.
We speak to others with respect and kindness, intending to be understood.
We make every effort to settle differences directly and openly.
This beloved community is our spiritual home: we all share our gifts to build it.
We commit to be in covenant and to be called back into covenant.
What is Unitarian Universalism?