Wildflower Church
1314 E Oltorf St, Austin, TX 78704 | Sundays @ 11:30am
Growing spiritually together, spreading love, justice, and joy!
New Here?
Upcoming Events
Next Service
Sunday Service
October 03, 2021
Join us for our sunday service at 11:30am, on Zoom.
To have the Zoom link emailed to you, please fill out this form
Service - August 11, 2019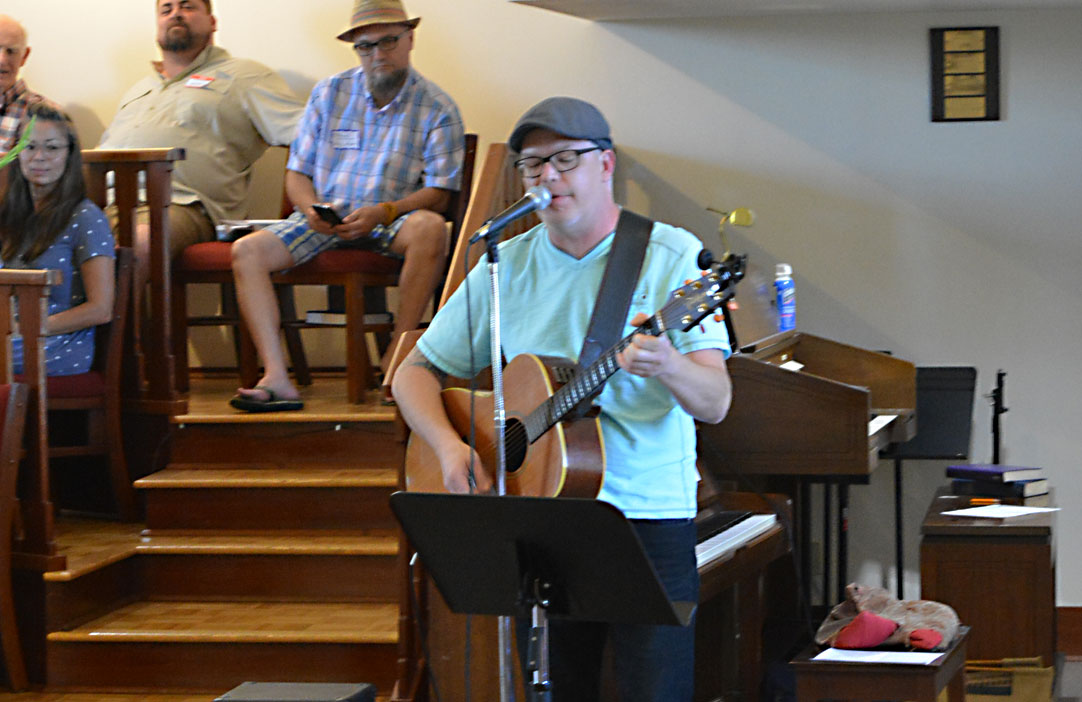 Jason Crow singing
Welcome Table
Game Night (1)
Sarah promoting NAMI Walk
Game Night (2)
Gerry hug
aug 19, 2019 service
tree - aug 18, 2019
dee, karen, skye
service - aug 18, 2019
wildflower cong 2019
Upcoming Events
September 2021
Tuesday 09/28
7:00 pm – 9:00 pm

The Enneagram Journey/ Via Zoom

Adult Education program team leader, Lisa Carrell, will lead a weekly online class on the Enneagram, an ancient sacred tool that has helped many learn more about themselves and others. Contact Lisa at adultprograms@wildflowerchurch.org with questions. Registration link in weekly newsletter.
Wednesday 09/29
6:30 pm – 7:30 pm

Zumba w/ Rev Erin/Zoom

Zoom link in weekly newsletter

Recurs weekly
October 2021
Friday 10/01
10:00 am – 11:00 am

Zumba with Rev Erin/ Zoom

Zoom

Zoom link in weekly newsletter

Recurs weekly
Sunday 10/03
9:00 am – 10:00 am

Ideas Worth Contemplating: Ted Talks Discussion Group/ Zoom

Ideas Worth Contemplating is an ongoing class that offers opportunities for spirited and stimulating conversation around inspiring and thought-provoking TED Talks. Join us to explore a variety of topics that touch our lives, spur the deepening of our spirituality, and guide us in how we want to show up in the world. Held 1st and 3rd Sundays at 9 am
Zoom link in weekly newsletter

Recurs monthly
Wednesday 10/06
6:30 pm – 7:30 pm

Zumba w/ Rev Erin/Zoom

Zoom link in weekly newsletter

Recurs weekly
Children & Youth Programs
Our religious education program serves babies and children through 18 years.
Adult Religious Education
We provide many different groups and courses for adults, occuring throughout the week.
Teams
Teams do much of the work of the church with our mission as guide. No task is too small to contribute meaningfully to our community.
Service Times
Join us this Sunday at 11:30am in the Sanctuary at our shared campus. Extra parking is available across Oltorf at Travis High School.
Wildflower Covenant for Beloved Community
The spirit in me welcomes the spirit in you, in all our wholeness and imperfection.
We celebrate our connections and our differences.
We actively seek to create equity as we build relationships with one another.
We care for one another and for ourselves.
We listen to others with respect and open hearts, intending to understand.
We speak to others with respect and kindness, intending to be understood.
We make every effort to settle differences directly and openly.
This beloved community is our spiritual home: we all share our gifts to build it.
We commit to be in covenant and to be called back into covenant.
What is Unitarian Universalism?